Holiday Art on the Avenue (Saturday)
August 22, 2022
Downtown Craft & Vendor Show (Saturday)
September 4, 2022
Ida Christmas Mall
Presented By
and

Details:
DATE: Friday, Dec. 1, 2023
LOCATION: Ida Christmas Mall
ADMISSION: FREE
For the distinct shopper, visit the Ida Christmas Mall in the downtown district. Over eighty craft and vendor entrepreneurs offer exciting merchandise in heated tents.
It is a destination shopping experience to start the Holiday season and it begins in the "large tent" known as the Ida Christmas Mall where crafter and vendor entrepreneurs provide great gift ideas for the Holiday shopper.
Christmas shopping is fun, especially at the Christmas in Ida Festival where parents can shop while the children enjoy activities and wholesome family entertainment. It's a pleasant family day that will provide many opportunities for our vendors as well as our visitors, Ida is the place to be.
Over 48,000 people visit the downtown district attending events and shopping in the many heated tents that show crafts and merchandise.
The large, heated tent with French windows and double doors in the downtown district is a success story for the vendor as well as the shopper. Providing four giant furnaces that warm the holiday spirit, the Ida Christmas Mall is a unique shopping experience.
As a service to our visitors, the Christmas in Ida organization will host a merchandise check in the large tent where visitors can check their purchases and then pick up the merchandise when leaving the festival. Delivery to your car can also be arranged by festival staff.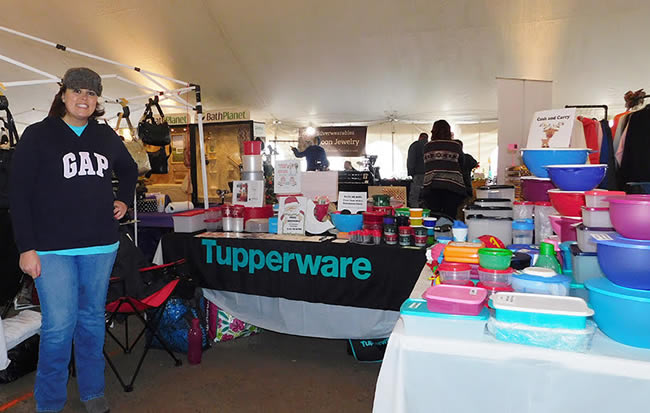 December 1 @ 6:00 pm
Christmas Mall