Indoor Craft Show – Prince of Peace
August 21, 2022
Children's Lunch with Santa 11:00 am
August 21, 2022
Christmas in Ida Parade of Lights
The Grandaddy of Light Parades
Presented By


Details:
DAY: Saturday, Dec. 3, 2022
ENTRY DEADLINE: Nov. 21, 2022
PARADE LINE-UP: 3 pm Ida Public
Must be at line-up before 5 pm
Parade Kick-off 7:00 pm
PARADE ROUTE: Ida St., Mill St., Ida East Rd., Lewis Ave.
ROAD CLOSURES: Begin at 5pm
Best to be in town before 5pm
DOWNTOWN ENTERTAINMENT:
Ida Christmas Mall
Country Music Concerts
Santa's Zoo
Fireworks
Children's Activities
Family Video Games
Children's Make and Take Art
Food Vendors
Saturday evening festivities begin with a spectacular fireworks display, which can be viewed all through the Village of Ida. Then the Granddaddy of all light parades kicks off featuring 130-illuminated and animated parade entries that light up the entire village for nearly two hours.
Sparkling with thousands of lights, fire trucks, floats, parade balloons, cartoon characters, bands, and marching groups join farm implements in lighted displays that entertain an estimated 48,000 visitors year after year.
The parade has attracted entries from Michigan, Ohio, Indiana, Wisconsin, and Canada, including national enterprises such as the U S Army Marching Band, Air National Guard Jet Flyover, Keebler Company, McDonald's Restaurants, Culligan Water Conditioning, Emergency Mr. Plumber, Detroit Edison, Dean Foods-Country Fresh Products, UPS, the Aquila & Michigan Gas Company, AM910 Radio Disney, Meijer, the Falun Dafa Parishioners, ITC Holdings Corp., and Anita's Dance Company of Wisconsin.
Personalities who have participated are Jillian Harris star of the 2009 hit reality show, "The Bachelorette" and her fiancé Edward Swiderski, Kay Lani Rae Rafko, Miss America 1988; World Champion Boxer, Bronco McKart; Ernie, the Keebler Elf; Detroit Tiger Paws, the Grinch, Louie the Lightning Bug, Big Bird, Ronald McDonald, the National Champion Owl Creek Clydesdales, Cherie, and Radio Disney sensations JUMP 5, Everlife, Joey Page, Savvy and Mandy, New Hollow and A Cursive Memory, SAVVY-The Wannabes, and Country Music Legends Tracy Byrd, LITTLE TEXAS, Restless Heart, Collin Raye, Keith Andersen, Josh Gracin, Shelagh Brown, Kelsie May, and Blackhawk.
Indoor storage can be obtained prior to event day on a first-come, first-serve basis.
To ease the line-up procedure, parade officials will be wearing reflective vests. Use the Lewis Avenue south Ida School drive to enter the parade line-up. For your convenience, the school will be open and food vendors will be available. Upon your return to the school parking lot after the parade, please proceed to the very east side of the parking lot to enable incoming floats to return. Parade officials will direct you through the parking lot.
Because of large crowds and congested traffic, it is recommended that you carpool and remain at the school after the parade for a time to allow traffic to subside.
Parade of Lights (Taped) on Public Access Channels
Parade is Streamed Live at: www.youtube.com/user/MPACTStudio
The Parade of Lights can be seen on D & P Communications, MPACT, Buckeye, and Comcast, beginning Saturday, December 10 at 7:00 PM. and can be seen anytime on the worldwide web at
www.youtube.com/user/MPACTStudio.
Bought to you by
D & P Communications


Produced by: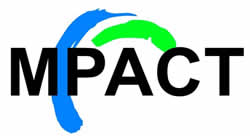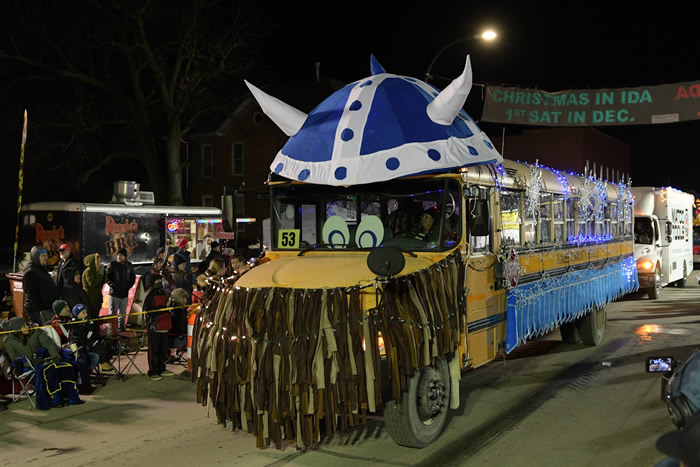 December 2 @ 7:00 pm
Lewis Avenue