Light Up the Night Fun Run
August 21, 2022
Storytime With Mrs. Claus
August 22, 2022
Holiday Hounds on Parade
Presented By
Holiday Photos with your Canine Friend
Hosted by
Details:
DAY: Saturday, Dec. 2, 2023
PHOTOS WITH YOUR CANINE FRIENDS: 1:30 PM – 3:00 PM Ida United Methodist Church
PARADE LINE-UP: 1:30 PM Ida United Methodist Church, Ida East Road
PARADE FEE: $5 each dog or $15 rescue or Non-Profit Organizations
PARADE TIME: 2:15 PM
PARADE ROUTE: Downtown District – Ida East Rd., Lewis Ave. – Beginning and ending at Ida United Methodist Church
The Christmas in Ida, Holiday Hounds on Parade is a unique parade featuring our canine friends small or large, in a parade of their own, walking through the Village of Ida.
During the festivities, don't miss the Holiday Photos with your Canine Friend located at the parade line-up location.
This event is a must for all dog lovers. All breeds of any age dressed in their holiday finest will delight parade visitors who line the streets of Ida.
Participants will be judged as they walk the parade route in their holiday finest beginning at the Ida United Methodist Church on Ida East Road; west to Lewis Avenue; and south to Ida Street making a loop and returning to the Ida United Methodist Church where the parade ends.
Winners will receive plaques and a gift for their pooch. The following awards will be awarded.
. Most Adorable
. Smallest Pet-for the most petite
. Mammoth Pet-for the dog that most resembles a small car
. Best Vocal Performance
. Waggiest Tail-for the dog with the most enthusiastic tail end
. Best Dog Pulling Cart
The Holiday Hounds on Parade will choose a Prince and Princess who will be featured in the Parade of Lights and will ride on their own float.
Rules and entry number will be mailed or available on the day of the event at the registration table at the Ida United Methodist Church. Check-in will start at 1 pm and the parade will kick off at 2:15 pm.
Participants must have their dogs on a leash at all times and will sign a hold harmless agreement at the registration staging area.
Parking will be available at the Ida Township Community Center. The parking lot is accessible from Van Aiken Street (by the water tower).
Entry forms can be downloaded from the website or are available at United Way in Monroe or Zorn's Service Inc. in Ida.
Entry Forms can be emailed or mailed to:
Cheryl Wassus, Chairman
Holiday Hounds on Parade
216 North Monroe Street
Monroe, Michigan 48162
Email: Cherylwassus@gmail.com
Dale Zorn, Executive Director
Christmas in Ida
P. O. Box 27
Ida, Michigan 48140
Email: dwz@d-pcomm.net
For more information call:
Cheryl Wassus, Chairperson of the Holiday Hounds On Parade
(w) 734-430-9570 or cell 734-770-8316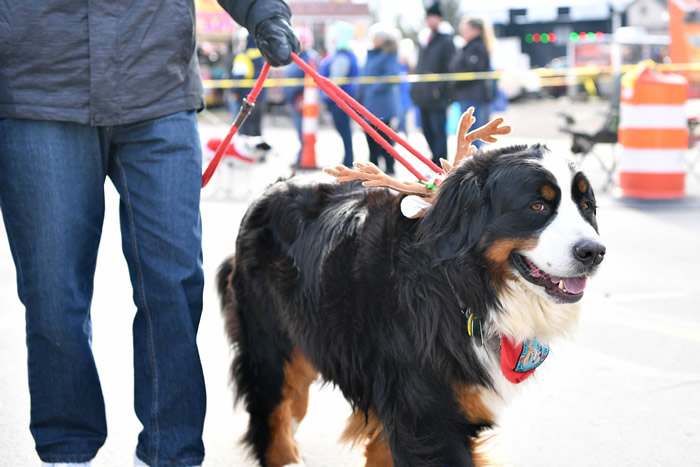 December 2 @ 2:15 pm
Lewis Avenue