Holiday Photos with your Canine Friend
October 26, 2023
Christmas Tree Lighting
November 11, 2023
Santa's Mailbox
November 27 – December 15
Write a letter to Santa and receive a personal letter back!
Santa's Mailbox is located outside the Ida Township Fire Station on Lewis Ave.
Physical Address for the Fire Station is 3016 Lewis Ave, Ida, MI 48140
It will be available November 27 – December 15, 2023.
24 hours a day.
Participation is FREE!
How to Participate
Children can write a letter to Santa highlighting their holiday wishes or anything else they would like him to know about.
We offer a Parent Form that you can download.

 Santa's Mailbox Parent Form
Where do I drop off my letter?
In Santa's Mailbox in front of Ida Fire Department
(3016 Lewis Ave, Ida, MI 48140)
When will I receive a letter back from Santa?
Expect 4-6 days for Santa's letter to arrive in your mailbox!
It is a very busy time for him!
Questions?
If you have questions about this event, you can contact Christmas in Ida through their Facebook page https://www.facebook.com/christmasinida
Or through the Contact Form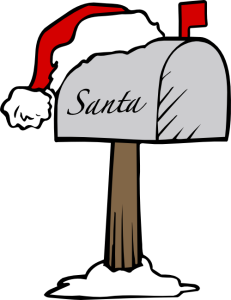 November 27 @ 7:00 am — December 15 @ 7:00 pm
Lewis Avenue